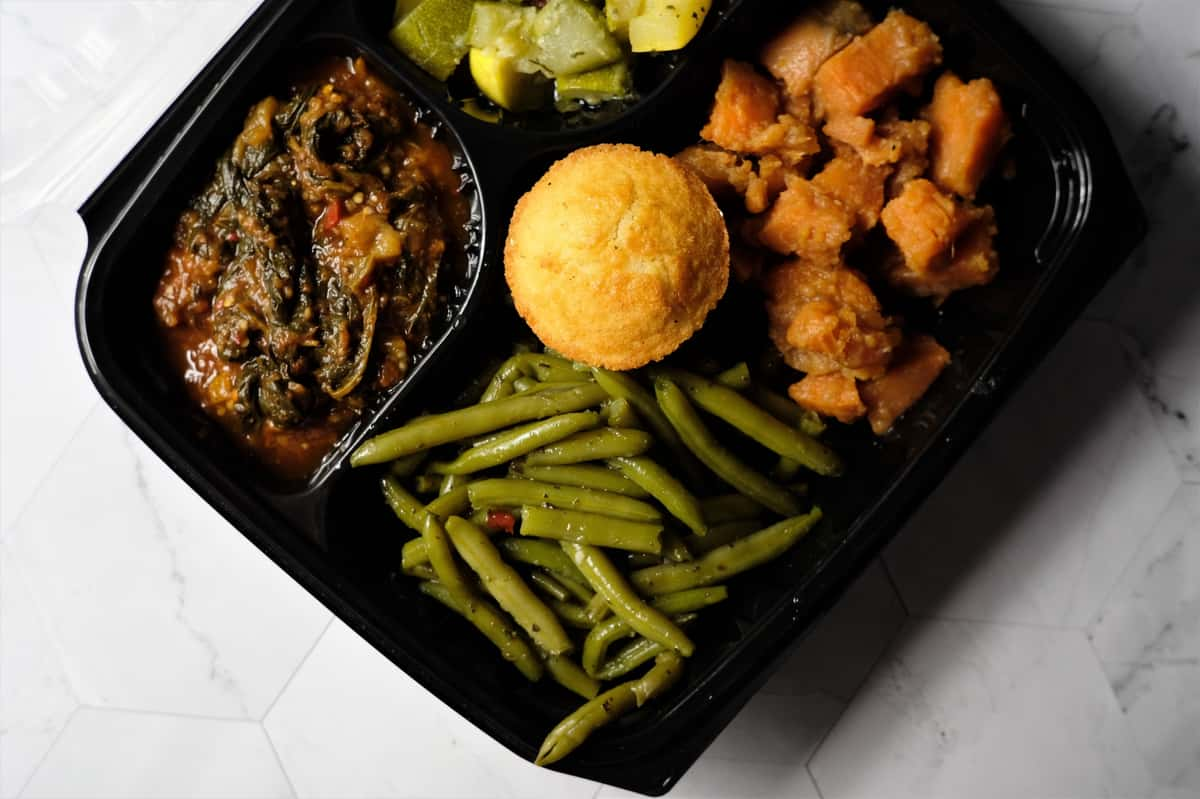 Vegetable plate with Fresh eggplant, squash and zucchini , sweet potatoes, green beans and corn bread.
We Care About You!!
Welcome to Springreens'Blog
When one cares it shows! Our loyal customers you are the reason that we work diligently to make sure we serve healthy choices.
Growing up in the south, I was used to fresh vegetables from my grandma's garden. My grandma had a green thumb she could grow anything. Every Sunday my family met up at my grandma's house... talking about the best Sunday meals.
We at Springreens want to bring back that memory of big mama, gammy, granny, grandma's cooking. Though in the 1900s many vegetables were cooked with meat. Since we are living in a time where many people are becoming vegans, vegetarians, or pescatarians we at Springreens decided to meet everyone's needs by not adding meat to our vegetables.
Many asked if we put eggs in our salmon patties, or if there is butter in our spinach.? We do not have eggs in our salmon nor do we cook with butter in any of our vegetables. We do use olive oil blend and or smart balance (no butter).
Next time you are in the area drop in and try our Fresh mix greens (kale, mustard, and turnip greens).
Have a Blessed Day
Jamella